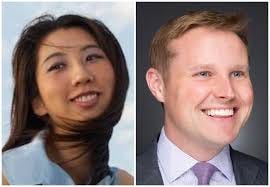 Are you waking up from a holiday food coma to daydream about a New Year's resolution for healthier living? Is losing weight on the top of your list? Two years ago, we wrote about weight loss medications. Let's take a look at what's happening in the field since then.       
Our previous article summarized five FDA-approved prescription weight loss medications on the market at the time:
-Orlistat (Xenical) inhibits the enzymes that break down fat in the stomach, reducing fat absorption. A lower dose is available over-the-counter (Alli). The oily stools, diarrhea and gas can force you to adopt a low-fat diet. You supplement fat-soluble vitamins (A, E, D and K).
-Liraglutide (Saxenda), originally created for treating diabetes, mimics a naturally-occurring hormone called GLP-1 to enhance satiety; you feel full, so you stop eating. It's injected once a day under the skin. Nausea and diarrhea are common.  
-Naltrexone + bupropion (Contrave) modulates signals in the brain to suppress appetite. It combines an opioid blocker with an antidepressant and can cause headache, dizziness, nausea and constipation.
-Phentermine (various brands and generics) is an amphetamine derivative that decreases appetite. Once shunned by doctors for being part of the fen-phen (fenfluramine-phentermine) combo that was withdrawn in 1997 for causing deadly heart diseases, phentermine has gradually regained popularity. Similar to other stimulants, it can affect your blood pressure and heart rate, cause insomnia and problems with attention and memory.
-Phentermine + topiramate (Qsymia) exploits synergistic appetite control. Side effects include dry mouth, anxiety, depression, and worsening of glaucoma, in addition to what's associated with phentermine alone.
Previous column:'Tis the season … for upper respiratory infections
Most of these drugs only generated mild effects even diligently used in addition to diet and exercise. The benefit often failed to outweigh the risks of side effects. The picture changed in June 2021 with the addition of semaglutide (Wegovy). It's an improved version of liraglutide and was previously marketed for diabetes under the brand name Ozempic. In clinical trials, people lost as much as 15-20% of their body weight, averaging 35-45 pounds, in a year on semaglutide. This effect was much more dramatic than what was seen with the older medications. Because the drug works by curving appetite, some refer to it as the bariatric surgery without surgery.
Semaglutide quickly gained fame as the "Hollywood weight loss drug" thanks to reports of celebrities such as Elon Musk taking it and social media influencers documenting their experiences in viral videos. Its sales exceeded $1 billion in the first year alone. Opportunistic websites are popping up offering to prescribe semaglutide remotely and ship it to you. The heightened demand has even created a nationwide shortage.
Similar drugs will likely follow suit. For example, tirzepatide (Mounjaro) was approved in May 2022 for diabetes and being fast-tracked for weight loss. Another type of diabetes medications getting attention for their weight loss effects is called SGLT-2 inhibitors, which promote excretion of sugar (thus calorie) in urine. Canagliflozin (Invokana) and dapaglifozin (Forxiga) have trials for obese non-diabetic people under way. Many doctors are already prescribing them off-label for weight loss based on their medical judgment.
As exciting as they may seem, these weight loss pills and injections aren't candy and should be taken with caution. Remember from our last article that weight loss medications have a notorious track record of safety issues. As recently as 2020, lorcaserin (Belviq) was withdrawn due to cancer risks. The long-term impact of these new classes of medication are still being studied. It's also unclear whether you'll experience re-bound weight gain if you stop taking them. Keep in mind that these options aren't cheap. One-month supply can cost hundreds of dollars and may not be covered by insurance.
Our conclusion remains the same – there's no shortcut to building a healthy body. Advertisements for semaglutide claim that you can eat whatever you want; but in reality, you stop wanting to eat whatever it may be. The key to any long-term success is to take the necessary steps to make steadily progress. Medications can lend you an extra hand, but only if you've already built a foundation of moderation and discipline, so you can keep the weight off without becoming dependent on the drugs.
Qing Yang and Kevin Parker are a married couple living in Springfield. Dr. Yang is an anesthesiologist. She received her medical degree from Yale School of Medicine and completed residency training at Massachusetts General Hospital. Parker has helped formulate and administer public policy at various city, state, and federal government entities, including the Illinois Department of Innovation and Technology and the Illinois Emergency Management Agency. This column is not intended to substitute for professional medical advice, diagnosis or treatment. The opinions are those of the writers and do not represent the views of their employers.
link