As a sex and relationship expert, Pepper Schwartz helps other people find and nurture love.
But as she offered advice, wrote books and appeared on reality TV, the busy sexologist struggled with weight and needed some health help of her own. She says it came in the form of Ozempic, the Type 2 diabetes treatment with a celebrated side effect: weight loss.
Like many patients taking the prescription medication, Schwartz doesn't have diabetes. She says she began using it off-label after her doctor and follow-up medical tests deemed it appropriate for her situation. (The maker of Ozempic, Novo Nordisk, previously told TODAY.com that it "does not support or promote the use of our medicines outside of the FDA approved indication.")
Schwartz, a professor of sociology at the University of Washington, says after years of diets that were hard to stick with for the long term and led to a cycle of losing and regaining weight, the drug has made it easy to slim down and eat less without much effort.
She has lost about 30 pounds since the summer of 2022.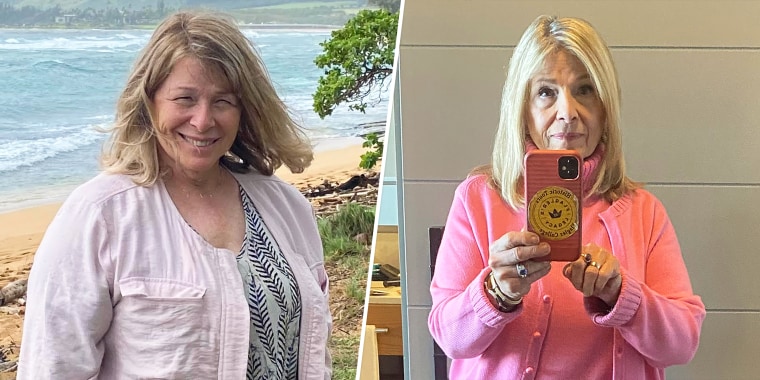 "I have really thought about this in terms of health a lot. I'm older. I just don't think I can afford to (mess) around with weight anymore because there are just all these concomitant things with weight, and none of them are good," Schwartz, 78, who lives in Snoqualmie, Washington, tells TODAY.com.
She's an adviser to Ro Body, a weight loss program that provides access to Ozempic and its sister drug, Wegovy, which is approved for weight loss. Medication is prescribed through Ro only if deemed appropriate, according to its website.
"I really feel that it's much more serious at this stage of my life. I love the fact that my blood pressure is low and my cholesterol is low and all those good things. Those are my motivations now rather than trying to fit in a size 4 dress."
Obese BMI, but diets didn't work
Schwartz's weight problems began in her late 30s when she says she simply began eating too much. Standing 4 feet, 10 inches tall, it didn't take a lot of extra calories for the pounds to accumulate on her petite frame.
"I wouldn't sit down with a pint of ice cream or eat a box of chocolates. It's just that you really have to be very mindful if you're small," she notes.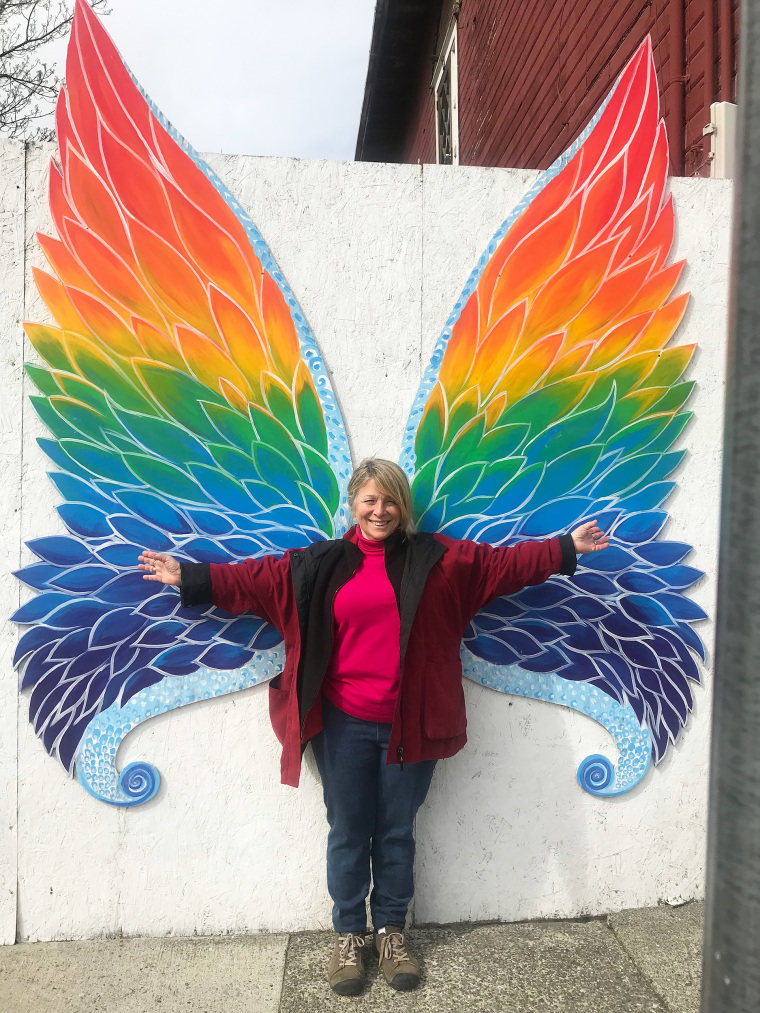 When Schwartz reached 165 pounds, a BMI that put her in the obese category for her height, she tried different diets but always quickly regained any weight she lost.
Then came the buzz about Ozempic. The drug, which patients self-inject once a week, interested her because it seemed to be medically safe since it's already used for Type 2 diabetes. It also seemed to make it easy to eat less without feeling hungry.
"I had tried everything else," Schwartz says. "Like a lot of people who are too heavy, you get kind of desperate. Like, I need to do something."
Food is less important now
Like all patients who use Ozempic or Wegovy for weight loss, Schwartz started with the lowest dose to help the body adjust to the active ingredient in both drugs, semaglutide. It's a synthetic version of a hormone known as GLP-1, which the body releases when a person eats food. Patients have reduced appetite, and when they do eat, they feel full sooner, doctors say.
The most common side effects of Ozempic and Wegovy include nausea, diarrhea, vomiting, stomach pain and constipation, according to Novo Nordisk, which makes both drugs.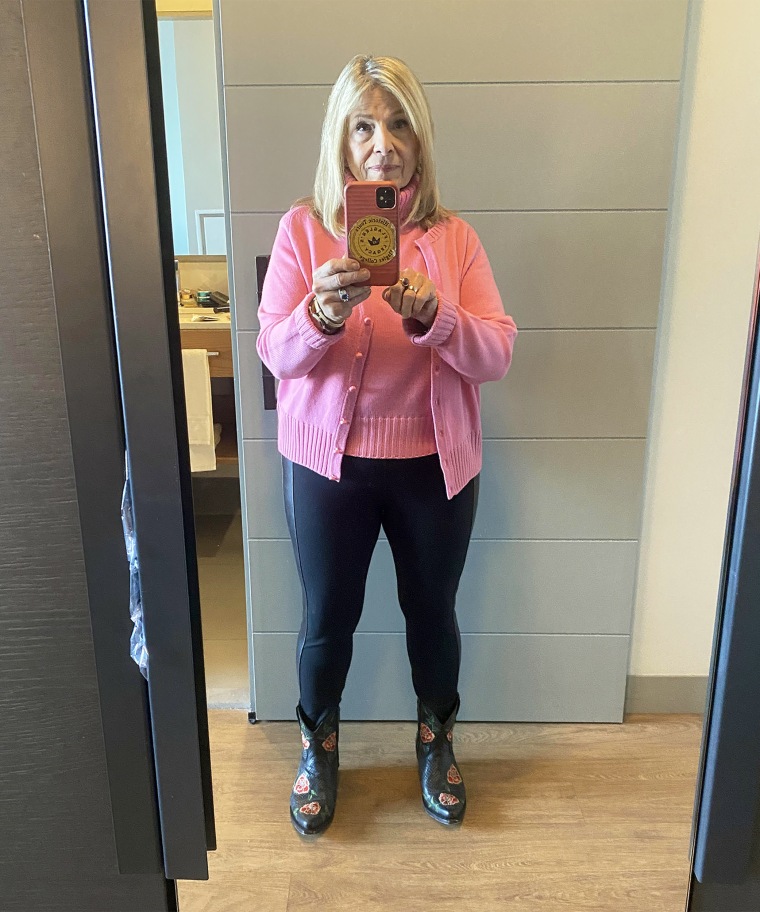 Schwartz says she didn't have any of those issues and now feels much more in control about her eating. The main effect is she's not hungry as much and has changed how she views portion sizes. For example, 2 ounces of meat are now enough, whereas before she'd want to eat two or three times that amount.
"It makes food less important, less threatening. I rarely finish a whole plate of food now," the professor says.
"There is food, and I'll have some of it, but I don't need all of it and that's fine. I'm full. No big deal."
Schwartz is also more mindful now about what she eats and has found it easier to resist non-nutritious food, which she calls an opportunity to kick-start better habits.
Seeking to make the weight loss last
Schwartz now weighs about 137 pounds and would like to keep taking semaglutide until she loses another 10 to 15 pounds.
"I certainly feel healthy and better," she says.
"I'm athletic person, so I feel better doing the things that are active by not having to drag around all that extra weight."
Many patients regain weight if they stop taking semaglutide, so they must keep injecting the medication to keep the weight off.
If that's what it takes, Schwartz is prepared to take it indefinitely. "It's just been easy," she says. "I don't want to gain weight back again."
link