Noom joins Weight Watchers in offering medications like Wegovy for weight loss: What to know
As the popularity of drugs like Wegovy and Ozempic used for weight loss continues to rise, another weight loss-focused company is jumping into the market.
Noom, an app that helps people track their eating and exercise habits, will now offer prescriptions through a new telehealth platform known as Noom Med.
The company said Noom Med will be available to people who meet certain requirements — such as a BMI of 30 or higher — and who are members of Noom Weight, its $42 per month program that offers psychological tips to help with weight loss.
The cost of Noom Med will be $49 per month and includes "interactive patient education, a psychologically-aware curriculum, and a suite of comprehensive nutrition & exercise tools," according to the company.
Users who qualify can be prescribed weight loss medications after undergoing "comprehensive lab work" and a "health evaluation by a board-certified physician or a physician-supervised nurse," according to Noom.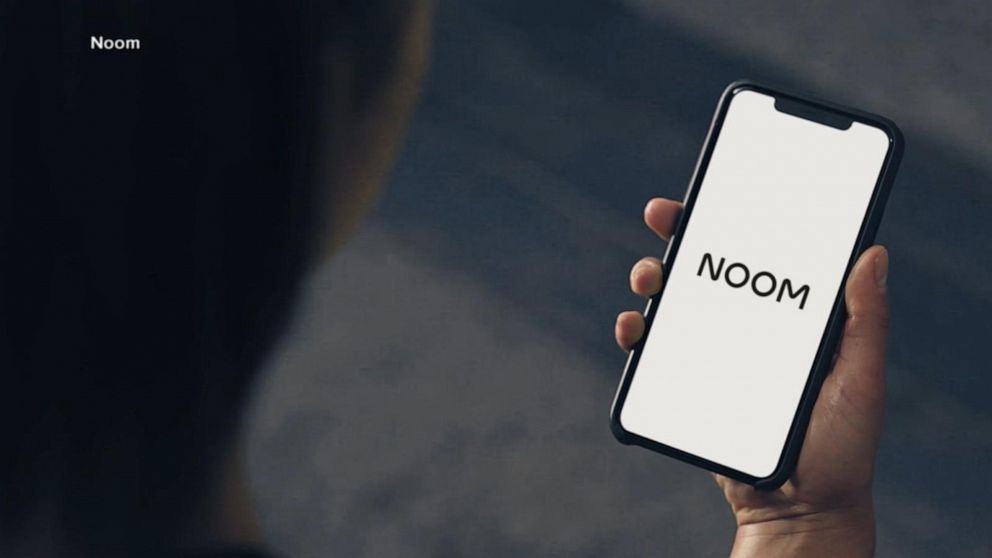 Noom's entry into the medication market comes three months after WW, formerly known as Weight Watchers, made the same move.
In March, WW announced it had acquired Sequence, a subscription-based telehealth platform that provides telemedicine appointments with doctors who can prescribe popular medications like Ozempic and Wegovy.
"These companies are profit-driven," Maya Feller, a New York-based registered dietitian nutritionist, told "Good Morning America." "And if people want to lose weight and they center that as the thing that's valuable, we're going to see more companies jump on the bandwagon and start to use these GLP-1s."
Ozempic and Wegovy are part of a class of drugs called GLP-1 RAs that help people produce insulin and lower the amount of sugar in the blood. The drugs slow down movement of food through the stomach, curbing appetite and leading to weight loss.
Both drugs are made from a compound called semaglutide, which works by helping the pancreas release insulin to move sugar from the blood into body tissues.
A third popular drug now being used for weight loss is Mounjaro, whose active ingredient, tirzepatide, works by activating two naturally produced hormones in the body: glucagon-like peptide-1, known as GLP-1, and glucose-dependent insulinotropic polypeptide, or GIP.
The combination is said to slow the emptying of the stomach by making people feel full longer, suppress appetite by slowing hunger signals to the brain, and help reduce blood sugar.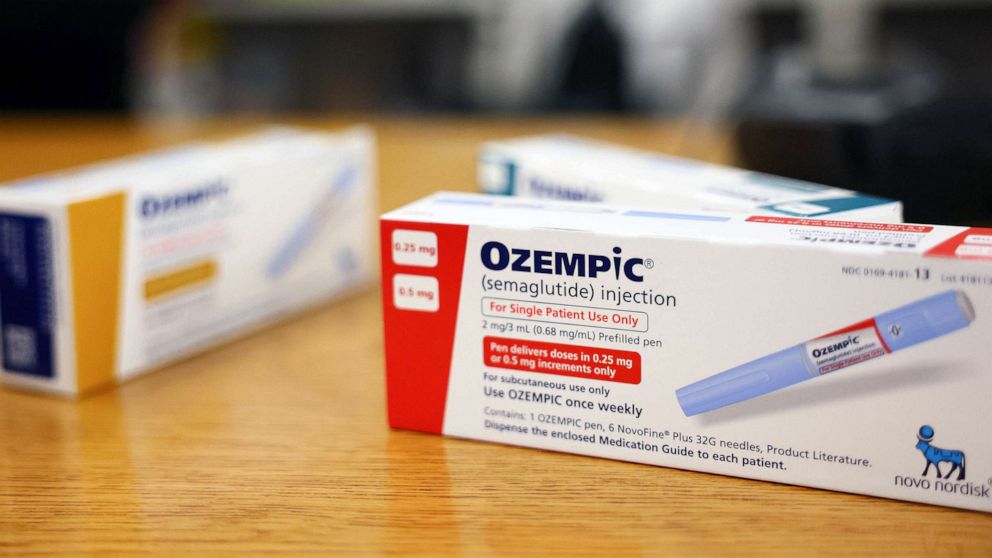 Mounjaro is currently approved by the U.S. Food and Drug Administration to treat Type 2 diabetes. The drug's maker, Eli Lilly, announced in April that it expects an additional version of the medication could be approved by the FDA for weight loss as early as the end of the year.
The FDA approved Ozempic in 2017 as a treatment for Type 2 diabetes alongside diet and exercise if other medications cannot control blood sugar levels well enough. Although Ozempic is not explicitly approved for chronic weight management, it can be prescribed off-label and used for people who are obese.
Wegovy is essentially the same injectable drug as Ozempic, prescribed at a higher dosage. The FDA has specifically approved Wegovy for patients with severe obesity, or who are overweight and have one or more weight-associated conditions like high blood pressure or high cholesterol.
Without insurance coverage, the cost of the medications can run over $1,000 per month.
"What I've seen when patients are on these medications is that it drastically changes their relationship with food, so this idea that this is an easy fix is completely not true," Feller said. "There are tons of side effects that go on with this medication, and people are actually sacrificing quite a bit to have thinness and live in a smaller body."
Ozempic, Mounjaro and similar medications cannot be given to patients with certain medical conditions, including medullary thyroid cancer, pancreatitis or gallstones.
Side effects of the medications can include severe nausea and constipation.
link