Prescription of diabetes drug Ozempic for weight loss 'contributing to UK shortage' | Diabetes
Patients, charities and health officials have called for prescribers to stop issuing a diabetes drug for weight loss amid a national shortage for those most in need.
Ozempic, which contains the active ingredient semaglutide, is licensed for managing blood sugar levels in people with type 2 diabetes. However it has quickly become famous as a celebrity slimming jab, with online pharmacies prescribing it "off-label" for those seeking to lose weight.
But the rush for Ozempic and similar drugs as weight loss medications has contributed to a shortfall for diabetic people, with the Department of Health and Social Care (DHSC) saying supplies of such medications are not expected to return to normal until at least mid-2024.
The DHSC said it strongly discouraged such off-label prescription, which is legal and done at the discretion of the prescriber.
"The guidance is clear that these medicines should only be prescribed for the treatment of type 2 diabetes, in order to protect supply for diabetes patients," it said.
It has warned shortages of such drugs can have serious clinical implications for patients with type 2 diabetes, and has told doctors not to start new patients on drugs such as Ozempic.
Now experts and patients are calling for a halt to off-label prescriptions of Ozempic and similar drugs licensed for type 2 diabetes.
"We understand that off-label prescribing can be beneficial in some circumstances, but we cannot support it when it is directly contributing to ongoing shortages for people living with type 2 diabetes and the impact this has on managing it well," said Douglas Twenefour, the head of care at Diabetes UK.
He added: "These shortages have serious clinical implications in the management of people living with type 2 diabetes, both on physical and mental wellbeing, and eisting stock must be conserved for their use."
A recent Guardian investigation revealed some online pharmacies are dispatching Ozempic prescriptions for people of a healthy weight who are hoping to slim down.
People living with type 2 diabetes have told the Guardian the shortages are having a profound impact on their lives.
Michele Smith, 62, from Bedford, has been scrambling to get her Ozempic prescription fulfilled for the past six months.
The senior communications officer has been on the drug for four years. "It has been brilliant in lowering my blood sugar levels and weight," Smith said, adding the latter has been a side-effect. "I had been on insulin before, but I didn't like it with all the related issues, like hypoglycemia."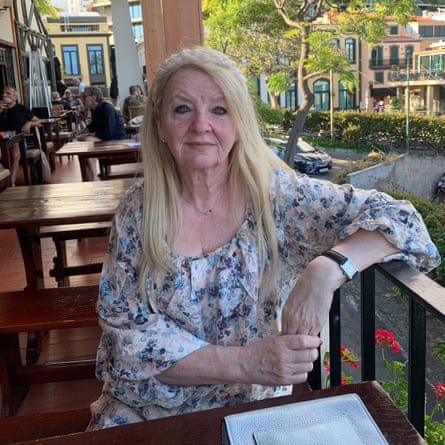 But the recent shortages have left Smith "ringing up pharmacies, begging them: have you got one in, don't let it go, put my name on it!"
The shortage has also resulted in Smith being up to five days late with her weekly dose. "It's not ideal to be messing around like this," she says. "They really should be prioritising people who are taking it for what it's what meant for, unless they're going to be able to make more of it and make sure those getting it on the NHS aren't missing out."
Tanya, 59, a social services manager, has had type 2 diabetes for about 10 years and, prior to being prescribed Ozempic last August, had extremely high blood sugar levels.
However she has also faced difficulties getting hold of her prescriptions, leaving her concerned she might have to move on to insulin – which has a number of drawbacks.
"I understand that people want to lose weight, we all want to lose weight," she said. "But I just think, oh God, for me as a diabetic, it is something that actually really, really helps me, [and] I sort of feel a bit aggrieved."
Prof Kamila Hawthorne, chair of the Royal College of GPs, said semaglutide should not be seen as a "miracle drug" for weight loss.
"Its growing popularity for personal use, either being acquired through online pharmacies 'off licence' with minimal checks and balances, or from dubious online sources without a prescription at all, is troubling," she said. "It can be a genuine threat to patient safety if drugs are not being used for what they are licensed for – and potentially contributes to supply shortages. Also concerning is that, in some cases, people may not be buying what they think they are, which is really dangerous."
Those seeking to slim have also been caught up in the drug shortages. Not only are there limited supplies of medications such as Ozempic for off-label prescriptions, but similar drugs that are licensed for weight loss, including a brand of liraglutide called Saxenda, are scarce. Wegovy – the brand name of semaglutide licensed for weight loss – is not yet available in the UK.
On Wednesday it was announced Ozempic and Saxenda will be reviewed in the UK after reports of suicidal or self-harming thoughts among patients.
link