Woman says she got less expensive drug for weight loss after being denied by insurance
As medications like Ozempic, Wegovy and Mounjaro used by some for weight loss experience a surge in popularity, they remain out of reach for many people.
The reason is the medications' cost, which can run more than $1,000 a month without insurance coverage.
"Patients may not have [insurance] coverage, and so, if they elect to use them, they often are paying out-of-pocket," Dr. Veronica Johnson, an obesity medicine specialist at Northwestern Medicine, told ABC News. "And the costs can be anywhere between $1,000 to $1,500 a month."
Both Ozempic and Mounjaro are approved by the U.S. Food and Drug Administration to treat Type 2 diabetes, but some doctors prescribe them "off-label" for weight loss. Wegovy is FDA-approved for weight loss for people with obesity or who are overweight.
Insurance coverage for the medications varies, depending on everything from a person's medical diagnosis to where they live and their insurance plan.
Ozempic, Wegovy and Mounjaro are not covered for weight loss under most Medicare and Medicaid programs.
"Health insurance providers work to ensure the right medications are prescribed to the right patients and at an affordable cost," America's Health Insurance Plans, a trade association of health insurance companies, told ABC News in a statement, adding, "Evidence … suggests that patients may not be able to maintain their weight loss once they stop taking the drug."
Among people whose insurance does not cover the medications, some are turning to an alternate option, finding a cheaper off-brand version at a compounding pharmacy.
Tina Straw of Ohio told ABC News she chose to use a compounding pharmacy when her insurance company denied coverage.
"I was like, 'OK, I can do $1,200 a month for a year, but I can't … do $1,200 a month indefinitely," she said. "I'm planning on, you know, hopefully retiring soon."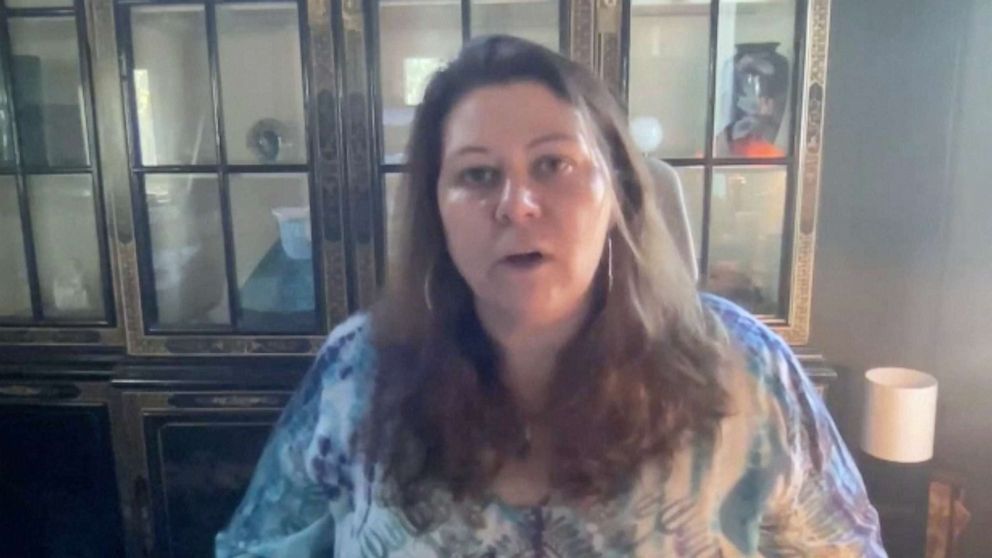 Instead of paying $1,200 per month, Straw said she is paying around $300 per month for a generic semaglutide compound.
Semaglutide is the active compound that Ozempic and Wegovy are made of, while Mounjaro contains a compound called tirzepatide.
Compound pharmacies create their own semaglutide or tirzepatide compounds using the raw ingredients.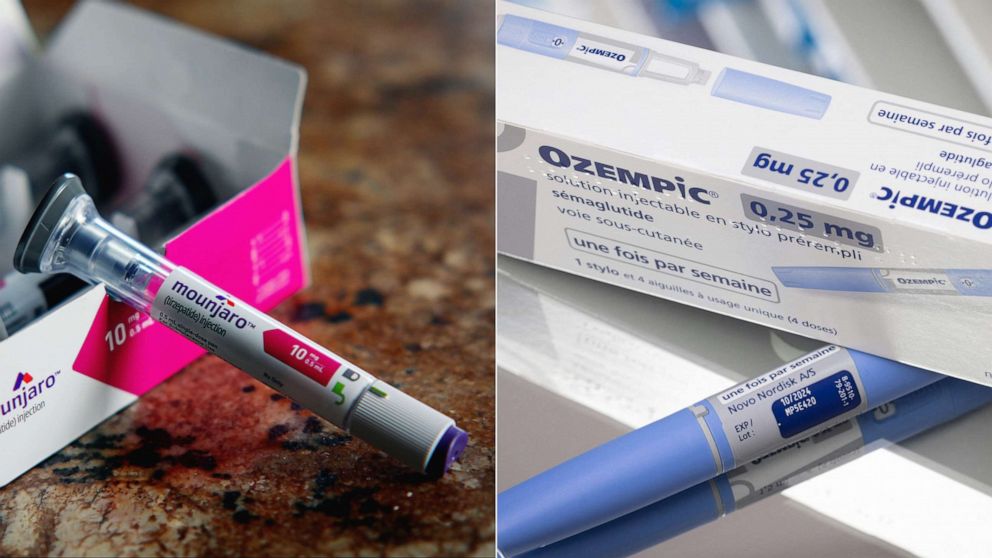 "A compounding pharmacy is a pharmacy that takes drug components and mixes them together to make a drug," Dr. Al Carter, executive director of the National Association of Boards of Pharmacy, told ABC News. "Patients [use compound pharmacies] if they need a specific drug, it's not available in a market, or if they need a drug that doesn't have a specific inactive ingredient because of allergy or something else."
Some medical experts say there are risks associated with getting semaglutide through that route because the compounds can be altered and it's not clear in many cases from where the drugs are sourced.
"It could be combined with something else that's not tested or safe, so in general, it's just really not recommended," Johnson said of the use of compound pharmacies.
The FDA said while the medications are eligible for compounding because of shortages, the compounded versions "pose a higher risk."
"Compounded drugs pose a higher risk to patient than FDA-approved drugs because compounded drugs do not undergo FDA premarket review for safety, effectiveness, or quality," the agency said in a statement. "The FDA's compounding program aims to protect patients from poor quality compounded drugs, while preserving access to lawfully marketed compounded drugs for patients."
The National Association of Boards of Pharmacy says many compound pharmacies are safe and are regulated by the states.
"Of these medications [used for weight loss], where I would get concerned is when you are going to purchase these compounded products online," Carter said.
Experts say people who would like to take the brand names of the medications should check on their insurance coverage every few months because the coverage may change.
Eli Lilly, the maker of Mounjaro, said in April that it expects the medication could be approved by the FDA for weight loss as early as the end of the year.
link